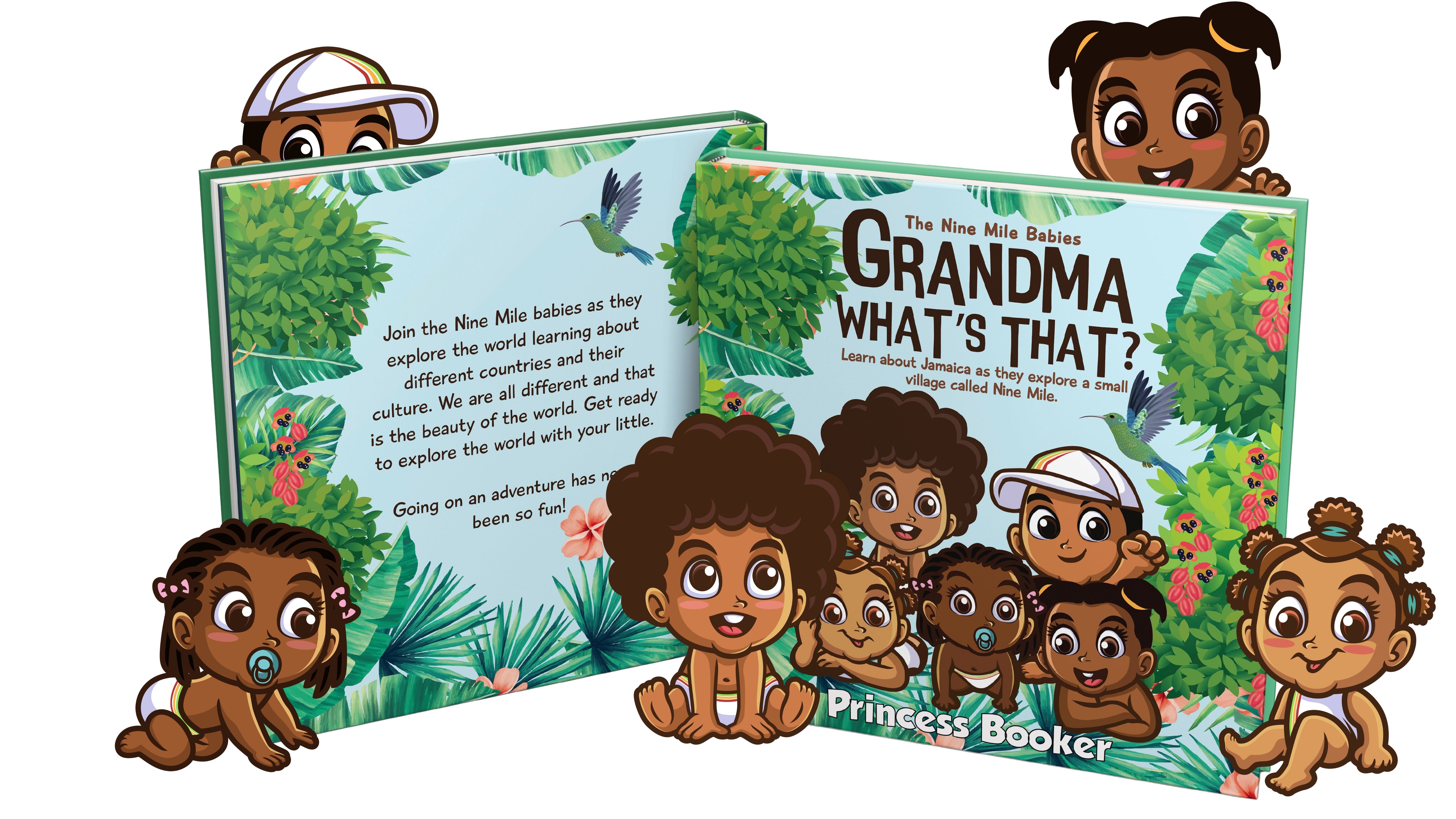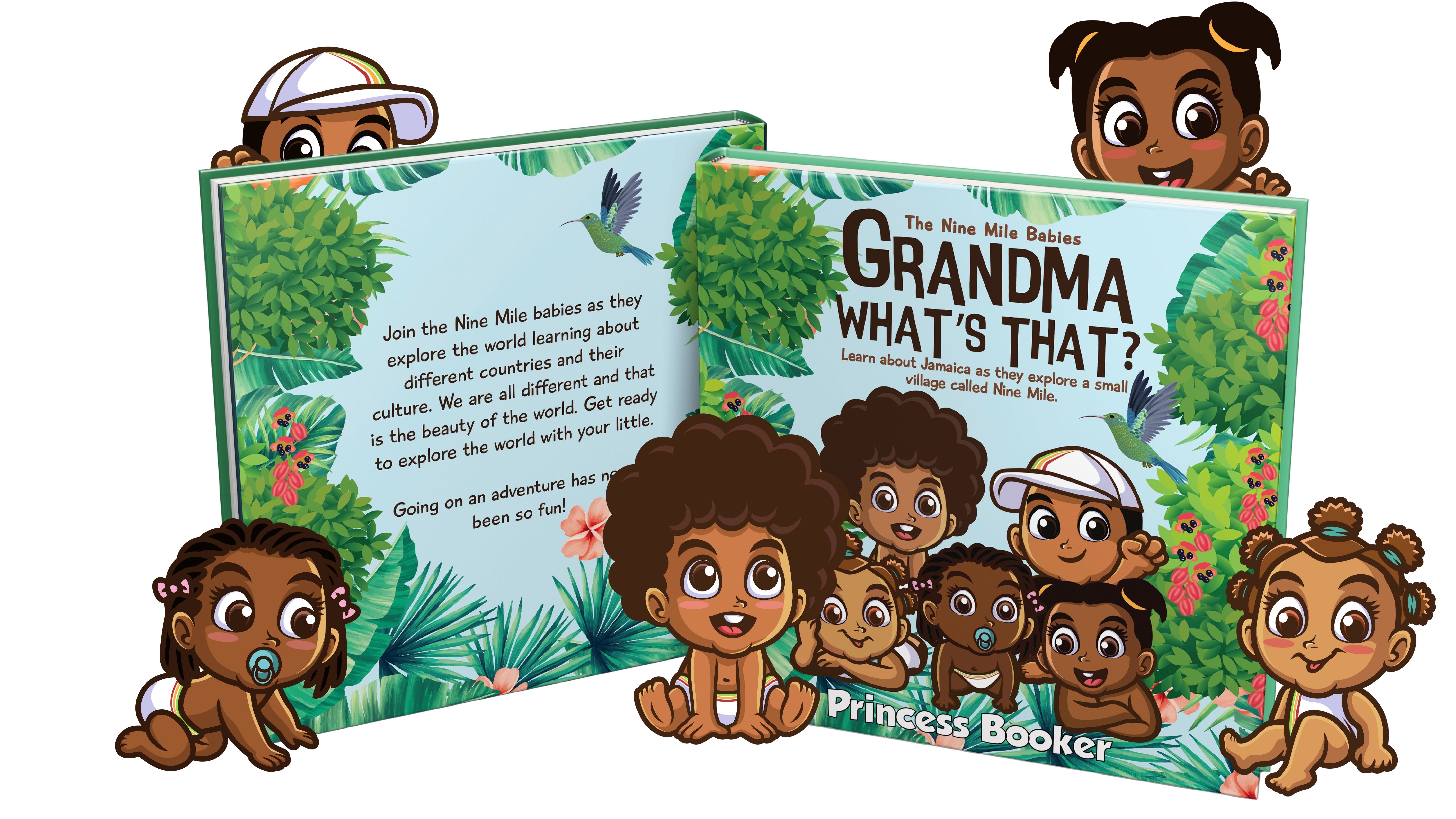 GRANDMA WHAT'S THAT?
Grandma What's That?
Is about five brothers and sisters called the 'Nine Mile Babies' who live in a small village in Nine Mile, Saint Ann Jamaica. The book teaches children about Jamaica and their culture.
This book is part of a collection as the Nine Mile Babies travel the world learning about different cultures to educate themselves about fellow classmates. Our mission is to add more diversity to the books offered within schools and libraries, teaching children about different cultures to promote 'One Love' for others through reading.
Meet the Nine Mile Babies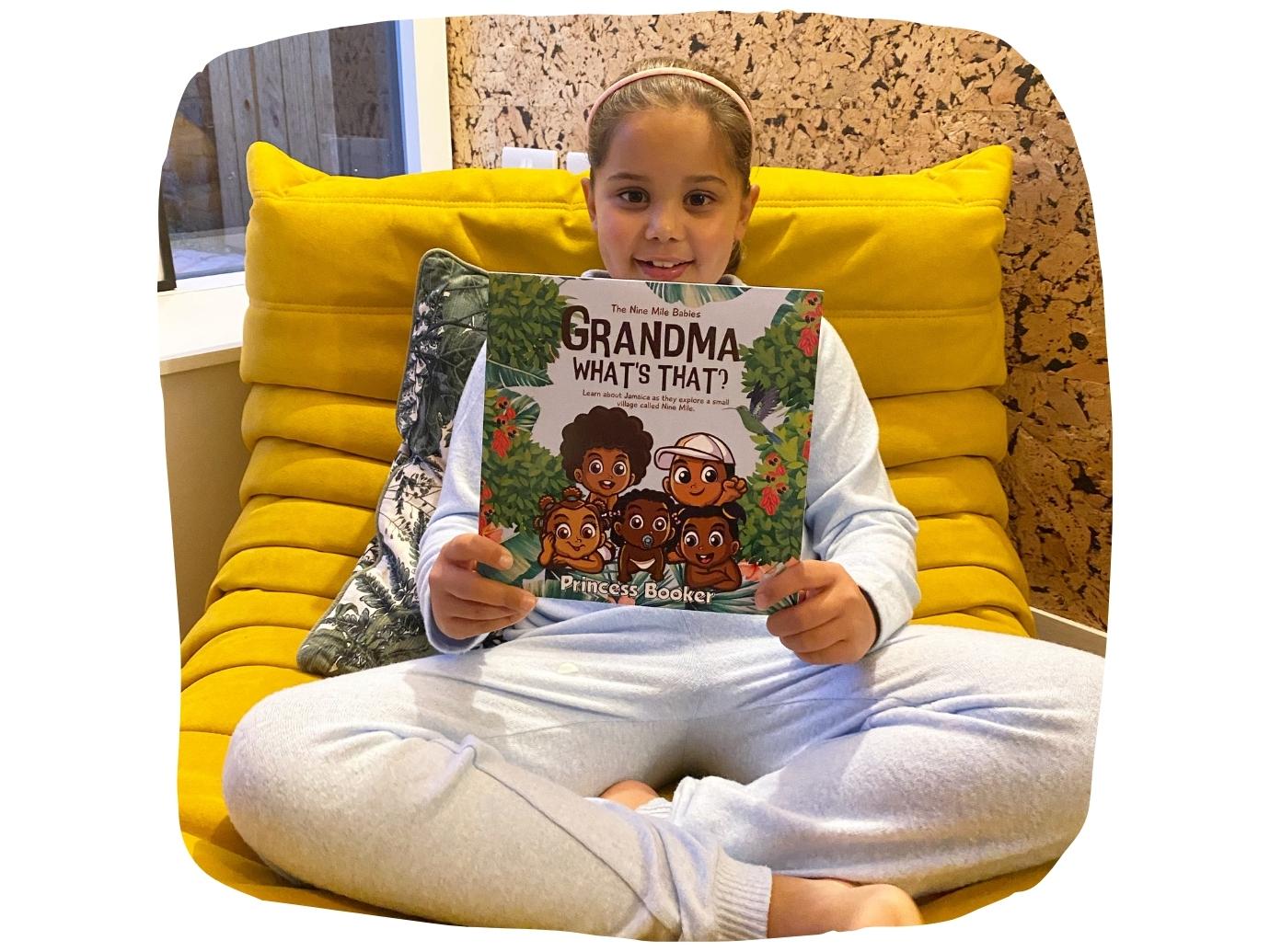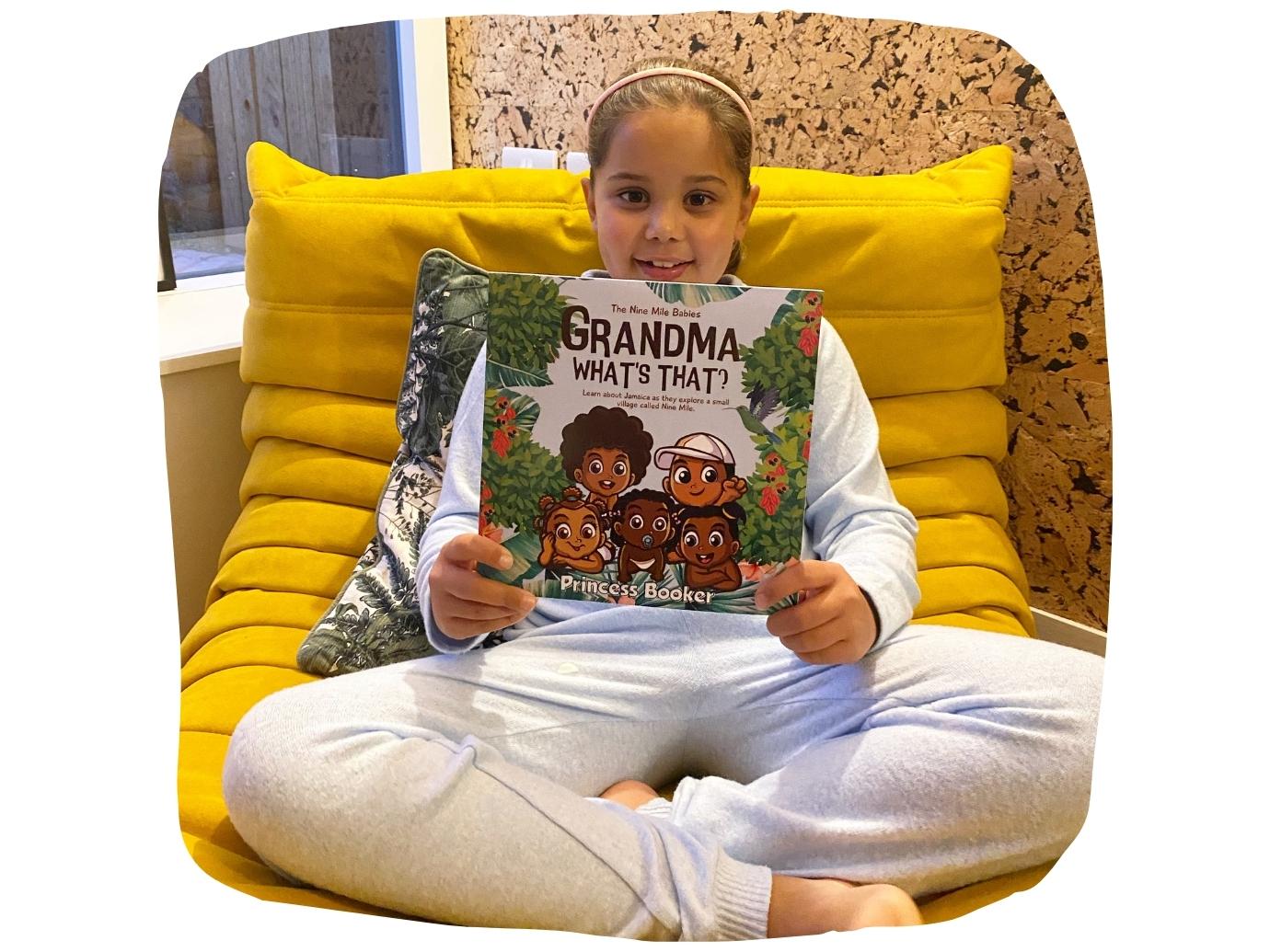 THE BOOK COLLECTION
Nine Mile Babies will be exploring the world that surrounds them to learn about different cultures. Find out where the Nine Mile Babies next journey takes them!
Have an country you would like the Nine Mile Babies to explore in the next book? Send us a message!
ASK A QUESTION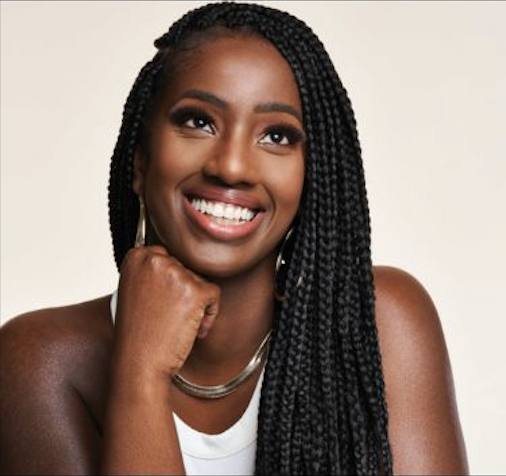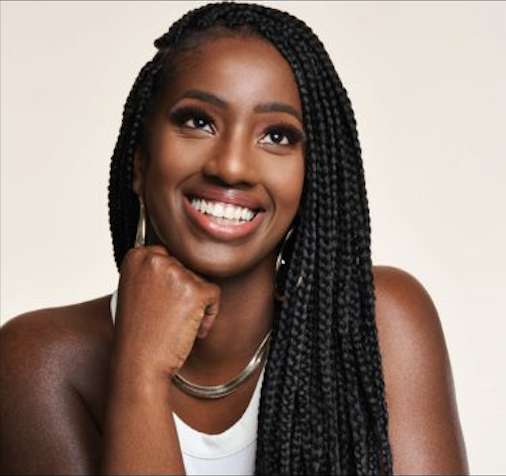 MEET THE AUTHOR
Inspired by the need to add diversity to the books offered in schools and libraries and teach children about culture and promote one love, Princess Booker is a published author who writes relatable content out of experience and creativity.
Princess was born in London but she spent a better part of her childhood travelling to Miami and Jamaica to visit her grandmother who taught her about Jamaica and being the grand daughter of Cedella Marley Booker, she follows in her grandmother's footsteps of story telling.
In her debut title, Grandma What's That? Princess Booker takes her audience through an intriguing exploration of the Jamaican Culture through a story of five brothers and sisters known as 'Nine Mile Babies' who live in Nine Mile Saint Ann, Jamaica.
Her mission remains to give the children of colour a chance to see themselves in books and on clothing mainstream, pleasures she didn't have when growing up.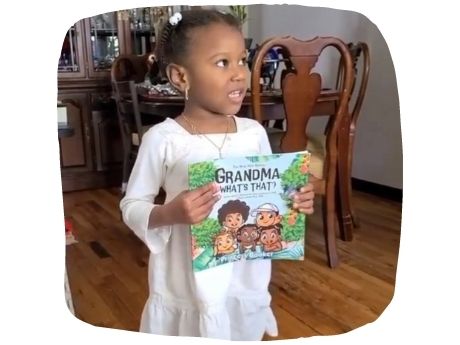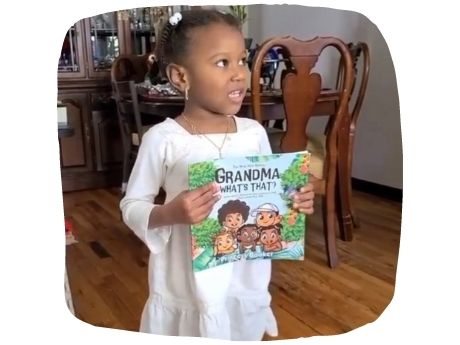 AUTHOR VISITS
Author visits can impact students' lives dramatically. Princess loves to connect with her readers to teach them about the wonderful world that surrounds them. Share her love for Jamaica and story telling with your students.
Request visit package for schools and libraries.
BOOK AUTHOR VISIT
Get ready to sing the alphabet as you explore the small village of Nine Mile with the Nine Mile Babies and their Grandma, you'll learn about the vibrant culture and natural beauty of Jamaica. From the colourful hummingbirds that flit through the air to the sweet mangos that grow on the trees, and delicious sugarcane. There's so much to discover in this magical place. With Grandma as your guide, you're sure to have a fun and educational adventure in Nine Mile.

Shop the Nine Mile Babies Collection
As your child falls in love with their favourite character find their perfect fit with the Nine Mile Babies Clothing.